Golf Shop Services
In addition to PGA Instruction, The BR Golf Shop offers rental clubs/sets, golf club repair services, and a variety of apparel, accessories and golf merchandise.

Custom Club Fitting
Find the correct length, shaft, flex and lie angle for your game and striking quality golf shots will become much easier. For more information about Precision Fit Golf, contact J. Banks Guyton at 910.392.9021 Ext. 1.
Club Repair & Gripping
Beau Rivage Golf Club offers club repair services ranging from re-grips, re-shafts, loft and lies to changing swing weights. If you're looking for a completely new set of irons, ask us about the latest technology in professional club fitting.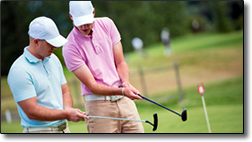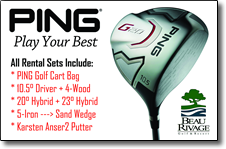 Top Brand Rentals & Demos
Full Titleist AP1 rental sets are available for $70 (18) or $25 (9)
Full PING G20 rental sets are available for $50 (18) or $25 (9).
Full KZG rental sets are avaiable for $30 (18) or $15 (9).
Rain Pants & Jackets are available for $20/each.
For upcoming demo days at Beau Rivage, check out the Clubhouse Calendar.
USGA GHIN Handicap Services
The Carolinas Golf Association Handicap Program is available for anyone interested in establishing their true handicap based on average scores. The system features a unique interactive Q&A format that makes it easy for a golfer to post scores either in the shop or even at home on the internet. CGA Handicap is included with every club membership but annual dues are $40/year for public players.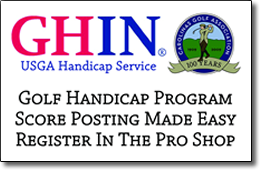 For more information about club services, demo days or handicap programs, please contact Greg Pitts, Head PGA Golf Professional, at 910.392.9021 x.8 or greg@beaurivagegolf.com.